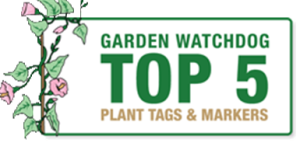 Trusted to provide top quality garden markers by members of Dave's Garden, the largest gardening blog on the web.
Organize your plants once with the best quality plant markers, and spend the rest of your time enjoying your garden.
We've helped thousands of serious garden enthusiasts organize, remember and share their gardens with Kincaid Plant Markers – the only metal garden marker company that offers 100% stainless steel garden stakes.
Compare Kincaid Plant Markers attributes to see the difference: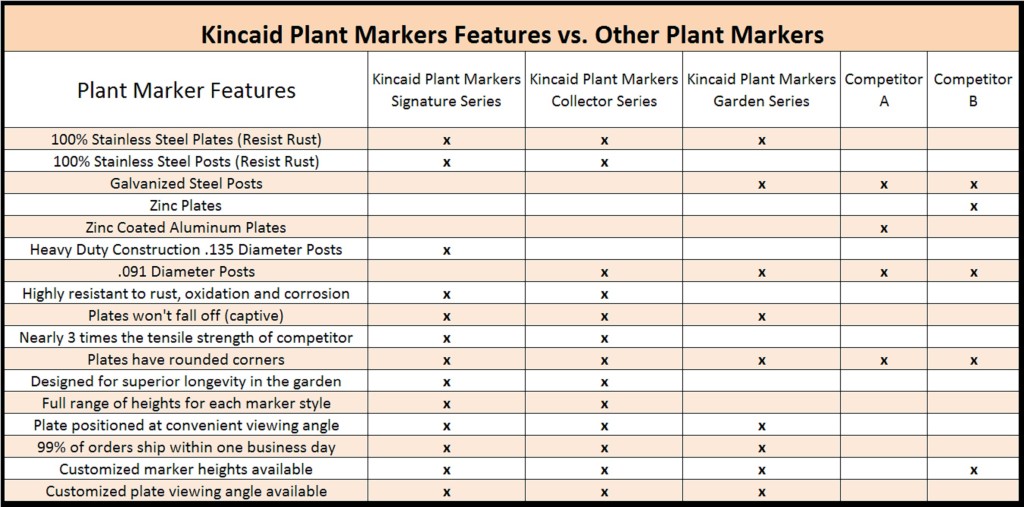 There's no source of plant identification like a Kincaid garden marker.
Since our founding in 2006, we have worked to solve your garden labeling needs.  In fact Gary Kincaid, our founder, used his professional engineering experience to personally create custom equipment for our workshop so that each marker is strong and well-built.
As former commercial growers, Gary and Gail Kincaid were challenged to find a plant marker that would perform more reliably than traditional markers.  The solution came in creating our own line of plant markers, and today our family carefully finishes each marker on-site.  We pack and ship within one business day so that you don't have to wait.
Kincaid Plant Markers offers three different series of plant markers to meet the needs of every type of gardener and budget.  From the casual gardener, to the Master Gardener…we have a solution that is right for you.