You could say Gary Kincaid has been "growing" great solutions to problems for the past six decades, with no signs of slowing down anytime soon.
He grew up on a small farm near Wichita, KS, and graduated from Pittsburg State University with a B.S. degree in Industrial Technology, design emphasis.  As a Registered Professional Engineer, State of Missouri, he has 35-plus years of design and related manufacturing experience.  Now retired, his professional engineering career spanned numerous years at Altec, Inc., one of the nation's leading equipment and service providers for the electric utility, telecommunications, contractor, lights and signs, and tree care markets.  The company provides products and services in more than 100 countries throughout the world.
As an avid gardener, Gary's engineering experience led him to explore a solution to poor-performing garden markers that would bend, twist, rust or have their plates fall off or become hard to read.  His own commercial iris garden had over 1,500 different named varieties, so effective, reliable flower identification was essential – thus the development and testing of the initial Kincaid plant markers in 2005 to overcome shortcomings of existing markers.  Today his focus is on the production of quality plant markers that truly are "made for a lifetime of gardening."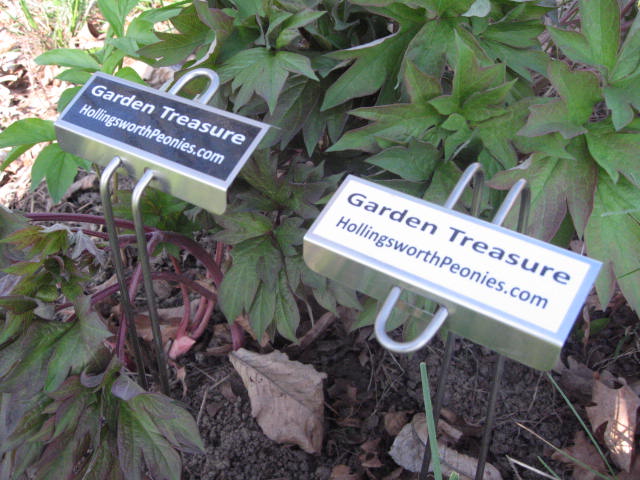 "We enjoy getting to know gardeners from across North America, and beyond.  We're here to listen to the needs of gardeners, help them find solutions to their needs, and assist them in creating gardens that are well identified without being intrusive," says Gary.
Gary is active in community and church service, and since its beginning, Kincaid Plant Markers has been a major financial supporter of the Backpack Buddies program. The program provides food for children in need to take home in backpacks over the weekends and school holidays when they may not have enough food to eat at home.  He is also a past Board Chair and board member of Second Harvest Community Food Bank.
Gary's service also includes Leadership Northwest, a 15-county leadership program in northwest Missouri; the Buchanan County Long Term Recovery Committee to help families affected by disaster situations; and the Ecumenical Community Empowerment Committee to target areas of unmet need in the community. He also helps other entrepreneurs through Northwest Missouri Enterprise Facilitation, a non-profit business coaching service across six northwest Missouri counties of Missouri. To date the organization has assisted over 60 business start-ups in the past eight years. Each month, he volunteers to serve a meal at the Open Door Food Kitchen in St. Joseph, MO, and brings encouragement and inspiration to all he encounters.
To learn more about Feeding America's Backpack Buddies program or how you can get involved, click the image to go directly to their website.  Thank you!