Custom Printed Labels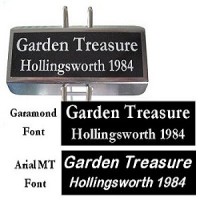 Printed labels are 1″ wide x 3 1/4″ long and are made of Brother's TZ Style laminated weatherproof label material.
This label material features an exclusive laminated tape process and standard adhesive.
Resistant to water, sunlight, heat and cold.
Very durable as they resist fading and tearing.
Stick to virtually any smooth clean surface.
Backing removal is simple and easy with the new crack and peel backing.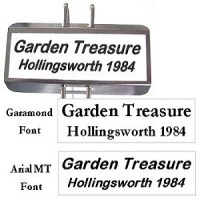 White Label with Black Letters or Black Label with White Letters
Price varies on Qty and Label Material choice