Landscaping Ideas For Edible Design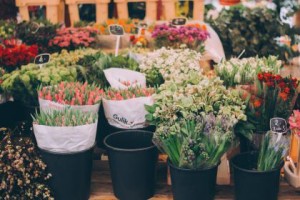 If you're in the mindset that a garden can be either a vegetable or a flower garden, then it's time to consider what a fun yard you could create if they were mingled together. Take a look at new landscaping ideas, where form and function collide to make lovely edible gardens.
The concepts behind edible gardens are more broad than just incorporating a few flowers into your vegetable garden. These landscaping ideas capture the beauty of certain edible plants to create a lovely border around your house or a whole yard of delicious varieties. Consider these ideas and tips for your edible garden:
Add to your existing landscape: If you already grow a beautiful garden, then incorporating a few edible plants can improve the beauty and give you some delicious produce. Consider adding a blueberry bush, which provides pretty blooms in the spring and then delicious fruit, followed by pretty colors in the fall.
Plant fruit or nut trees: Trees are one of the best additions to a yard, because they provide shade in the summer and a windbreak in the winter, in addition to tasty snacks. Be sure to plant your fruit and nut trees far from any sidewalks or driveways.
Make sure there's sun: Most edible plants require at least six to eight hours of sun each day to thrive. If you've got a more shady garden, you can still try some varieties of loose leaf lettuce, spinach or radishes. Small cabbage varieties and radishes make nice little border plants for a flower garden.
Get creative: Gardening is a great place for artistry. You don't need to plant edibles in neat, straight rows, like you might associate with a standard vegetable garden. Think of graphic patterns or consider what might help shade out weeds.
Protecting your edibles: Most edible plants are susceptible to disease problems, so be sure to remove any affected plants to protect your other plants. Deer can also be a problem, but building the necessary eight-foot fence in a front yard to deter them usually detracts from the beauty of your garden. To discourage deer and rabbits, you may want to enlist the help of the family dog (or hire a neighbor's) to spend time patrolling your edibles. Just be sure he doesn't have a taste for lettuce.
For more landscaping ideas or to appropriately mark your garden so that you don't mistakenly serve your geraniums for dinner, check out Kincaid Plant Markers. The timeless design will add to the beauty of your garden, and you'll always be able to provide the right care to the right plants.