If You Can't Grow Out, Grow up With These Gardening Tips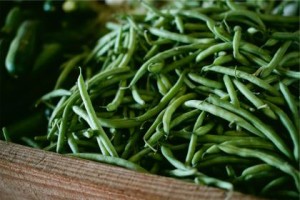 For those that love the bustle of a city neighborhood, but miss getting their hands in the dirt, there's a problem to solve. How can you get the homegrown taste with little land to grow vegetables and fruit? If you're willing to get creative and value function over form, there are some ways to coax a good crop from a tiny garden. The gardening tips shared here aren't as new as you might think; some have been around for centuries.
Start a tiny garden with some obvious climbers. Beans and peas love to climb anything that stands still long enough, and you'll enjoy adding the fruit of your labors to your dinner table. Other sprawling plants may be a good fit too, if you're interested in using some of these gardening tips for growing heavy produce vertically:
Melons, pumpkins and other heavy fruit need space to crawl. If it's delicious enough, it will be worth all the effort, but you're going to need to get creative to get these heavier climbers to mature in a small garden. To successfully grow these plants, you'll either need to give up a portion of your living room for their sprawl, or come up with creative ways to support the heavy fruit.
You're not wearing them anyway. You know those boxes of pantyhose you keep in your closet just in case you have an emergency? Forget it. Nobody's wearing them anymore, not even to weddings and funerals. So get ready to make some great melon and squash slings with them! You can either push the fruit into a toe or into the knee, choosing based on how you plan to support the sling. As the fruit grows, the pantyhose will stretch with them.
If you just can't grasp the idea of hose supporting your produce, there's an alternative. This won't get conversations started with your neighbors, but you can always use onion bags to support your heavy climbers. The sturdy plastic mesh allows the fruit to breathe and you can see its progress clearly. One item to note is that onion bags don't have any give to them, so once your melon has outgrown it, you may be back to using your clothes.
Even if you decide to outfit your garden in pantyhose, you can lend your plants some respectability with attractive markers that identify the delicious fruits and veggies you're growing. Take a look at our full line at Kincaid Plant Markers and, who knows? Maybe you'll find even a variety that looks perfect with medium beige!